I'm glad that some of my recent work gets published.
First of all "Marakesh" released a new video for "Ne Lyubi" - a russian rock song. You can hear my prodution and me playing the bass in that one (and singing some backings):
---
Also "Béranger" is about to put out an EP with my mixes. Awesome songs, I can tell you, by two very, very talented guys. Check out the tourdates and get an EP from them at the show: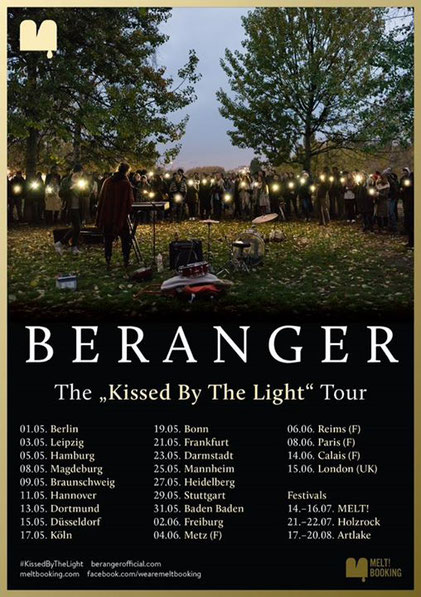 ---
My production for the Dance / Pop track "Dance Tonight" will be released on 31st of May. It's written by Janethan Jeffery and Leo Capper.
---
Songwritingwise I am proud to announce that "Like I Do" for DJ Shog written by Leo Capper and me is released (SONY) in may as a single and will be on "Club Sounds 81" (SONY/ProSieben) (Release 05.03.2017)
Some more songs of me will be on "Neue Deutsche House Welle" of Starwatch Entertainment. Release tba.